When creating your mobile application (app), you will need to adopt VA's brand and follow our requirements. Incorporating VA's brand shows users they can trust your app – that it's been vetted, VA-approved, and designed with their needs in mind.
Below is an overview of branding requirements and resources. Please be sure to reference this page regularly, as requirements may be updated as new mobile technology evolves.
VA Mobile App Style Guide
View the in-depth style guidelines to get you started with your app's branding.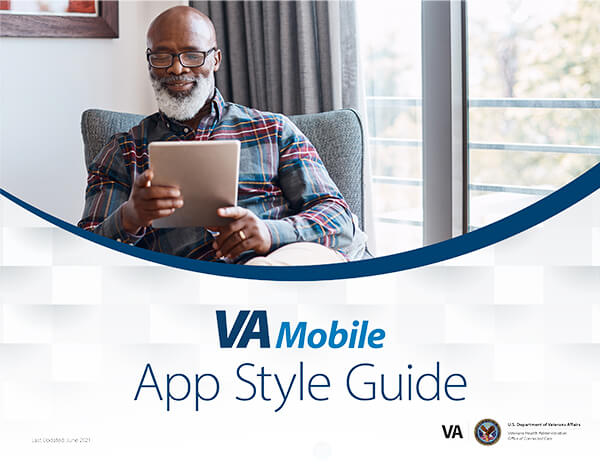 Download PDF
---
App Names
When you name your app, make sure it not only clearly describes the app and its benefits, but that the name doesn't infringe on any trademarks. To have your app name approved, follow these steps:
Conduct a Trademark Clearance Search using the following resources:

Trademark Electronic Search Engine (TESS) located at www.uspto.gov
State website
Business website
Internet Search Engines

Run all names and logos through the Department of Veterans Affairs (VA) Office of General Counsel (OGC).
Send conceptual designs of the app to the VA Office of Public Affairs (OPA) as soon as possible.
---
VA Header Requirements
Each VA-developed app must be clearly identified as property of the Department of Veteran Affairs.
Two examples of this header are provided below for incorporating either dark or light design themes: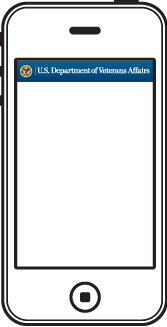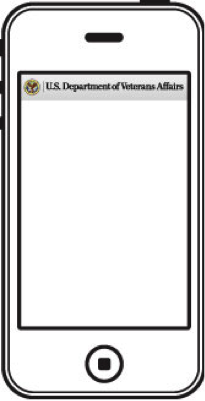 ---
Branding Assets
Depending whether you're developing an app for all of VA or specifically for the Veteran Benefits Administration (VBA), the Veterans Health Administration (VHA), or the National Cemetery Administration (NCA), use the corresponding logos and chiclets.
---
Additional Information and Graphics Standards
---
For questions about VA Mobile Branding, please send an email to mobilehealth@va.gov