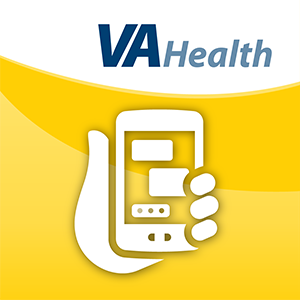 VA Health Chat
VA Health Chat accesses your VA Electronic Health Record and, for your security, requires you to enter My HealtheVet (premium), DS Logon (premium), ID.me, or account credentials. Learn more
Introduction
VA Health Chat allows Veterans to immediately connect with VA health care clinicians over text-messaging. No need to travel to a VA facility. Just tap the app and start receiving telehealth services from our care team.
The VA Health Chat App provides easy, online access to chat with VA staff when you have minor health questions, want to schedule an appointment, have a non-life threatening health concern, and more.
Use VA Health Chat for immediate answers when:
You feel ill and unsure about going to an emergency room or clinic
You have a reaction to a medication
You have questions about your prescriptions
You need medical advice for a minor injury or illness, such as:

Allergies
Congestion/cough/cold
Ear ache
Fever
Rash
Sore throat
Stomachache
It's perfect for those who:
Have mobility issues or health care conditions that make it difficult to visit a VA facility.
Live in rural areas and may not have convenient access to a VA facility, nor adequate broadband bandwidth to conduct a video conferencing telemedicine session.
May not have access to a quiet, private space to conduct a telemedicine consultation.
Want access to primary care, telemental health, and a whole range of other telehealth services from a single source.
Features
The VA Health Chat team can help you:
Find your closest VA facility
Schedule an appointment*
Refill a VA prescription
Send a non-urgent message to your health care team
Help
For help with this app, contact the Health Resource Center at:
Call: 877-470-5947
Hours: Monday to Friday, 8AM - 8PM EST
Provide App Feedback