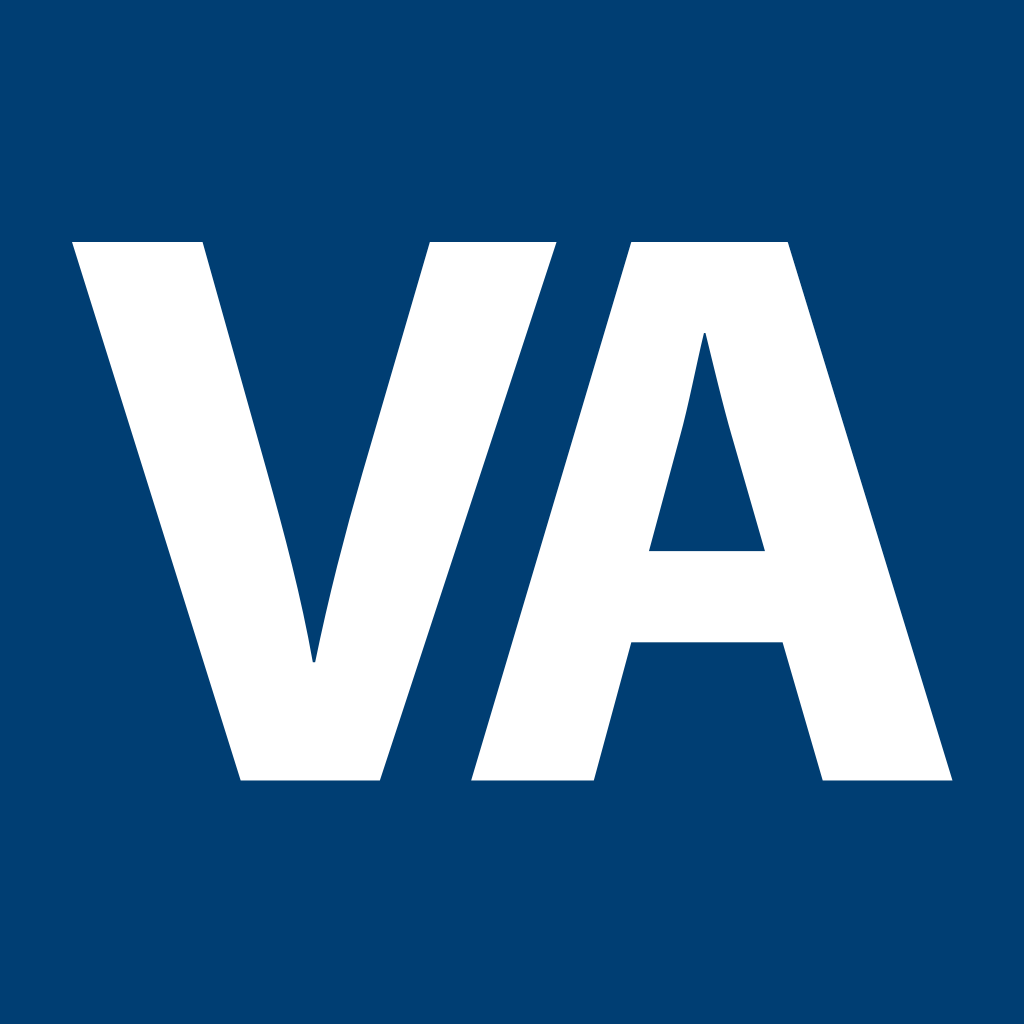 VA: Health and Benefits
VA: Health and benefits accesses your VA Electronic Health Record and, for your security, requires you to enter ID.me, DS Logon or My HealtheVet account credentials. Learn more.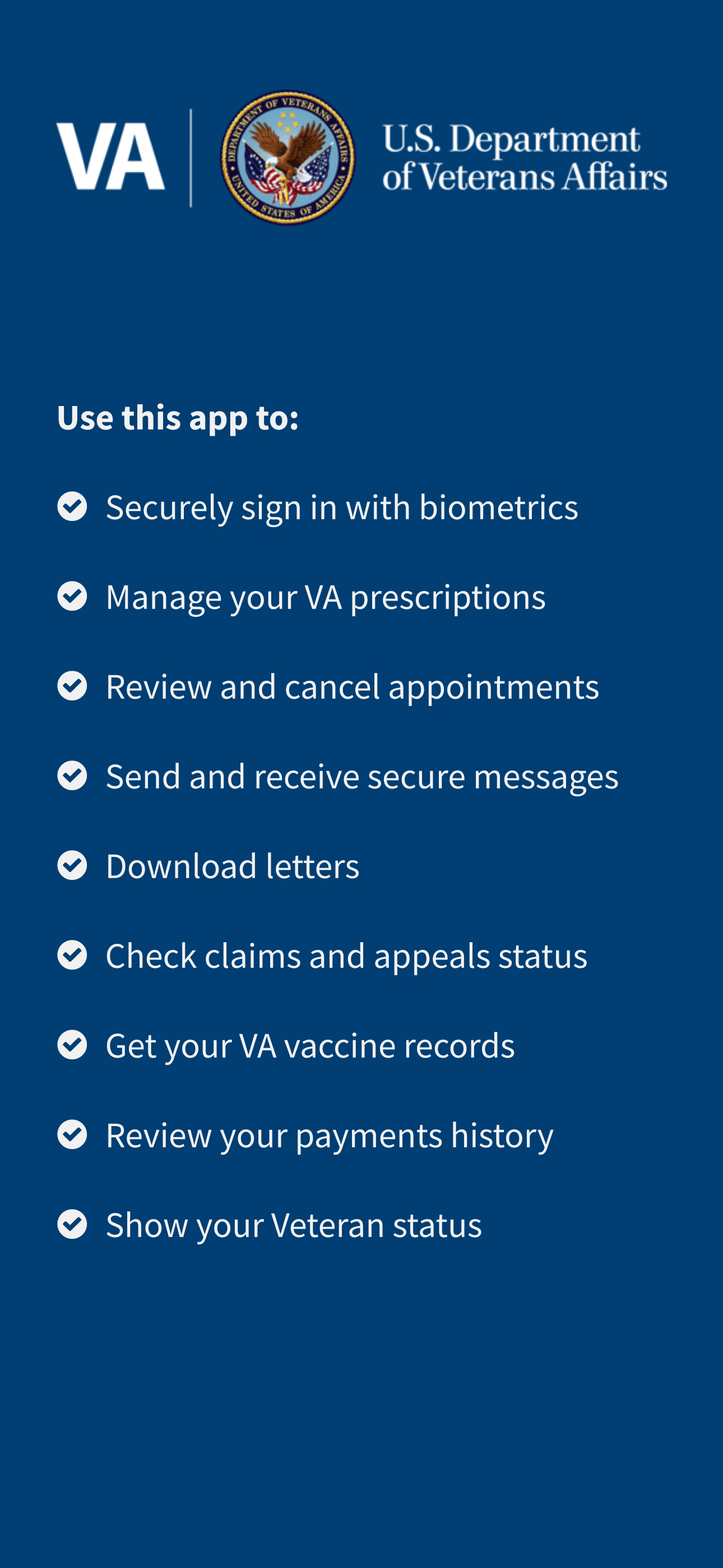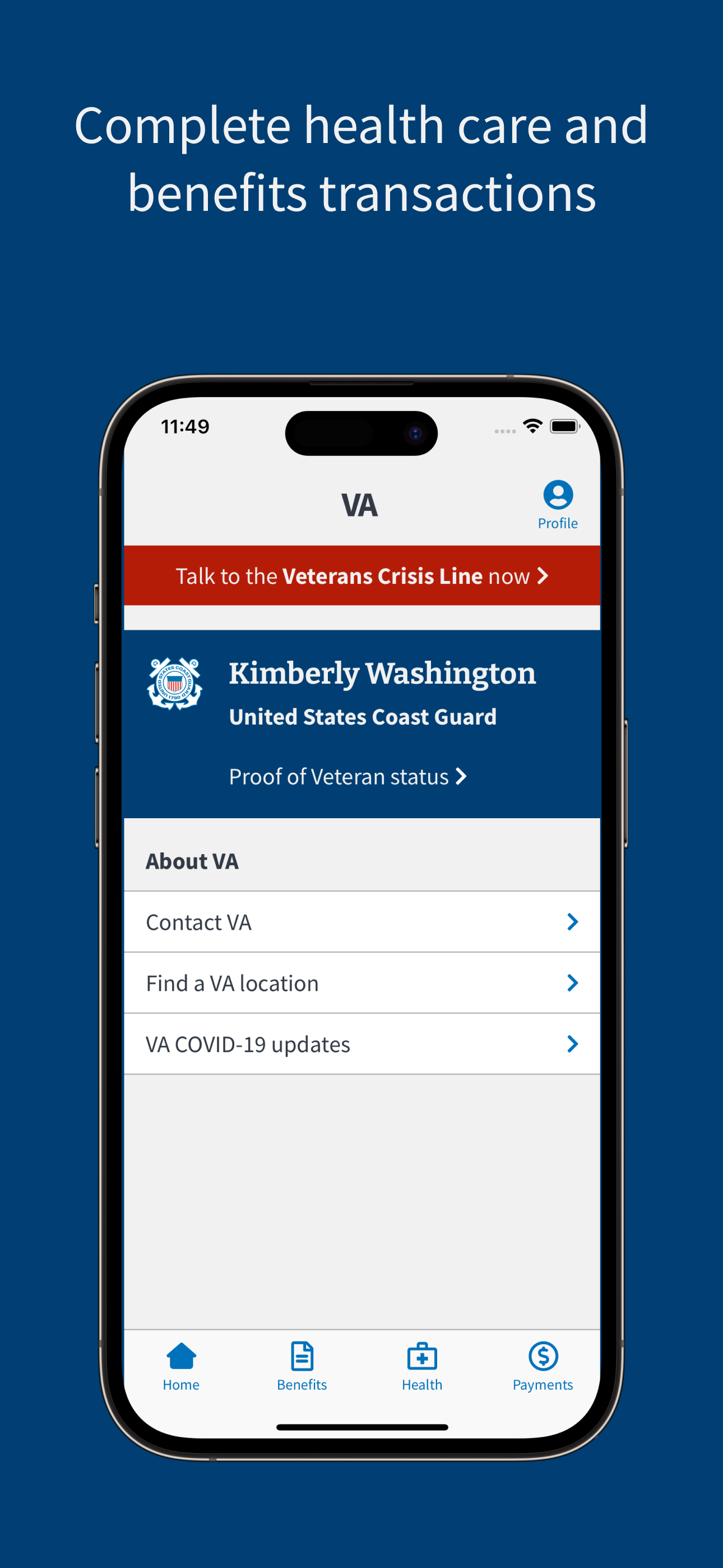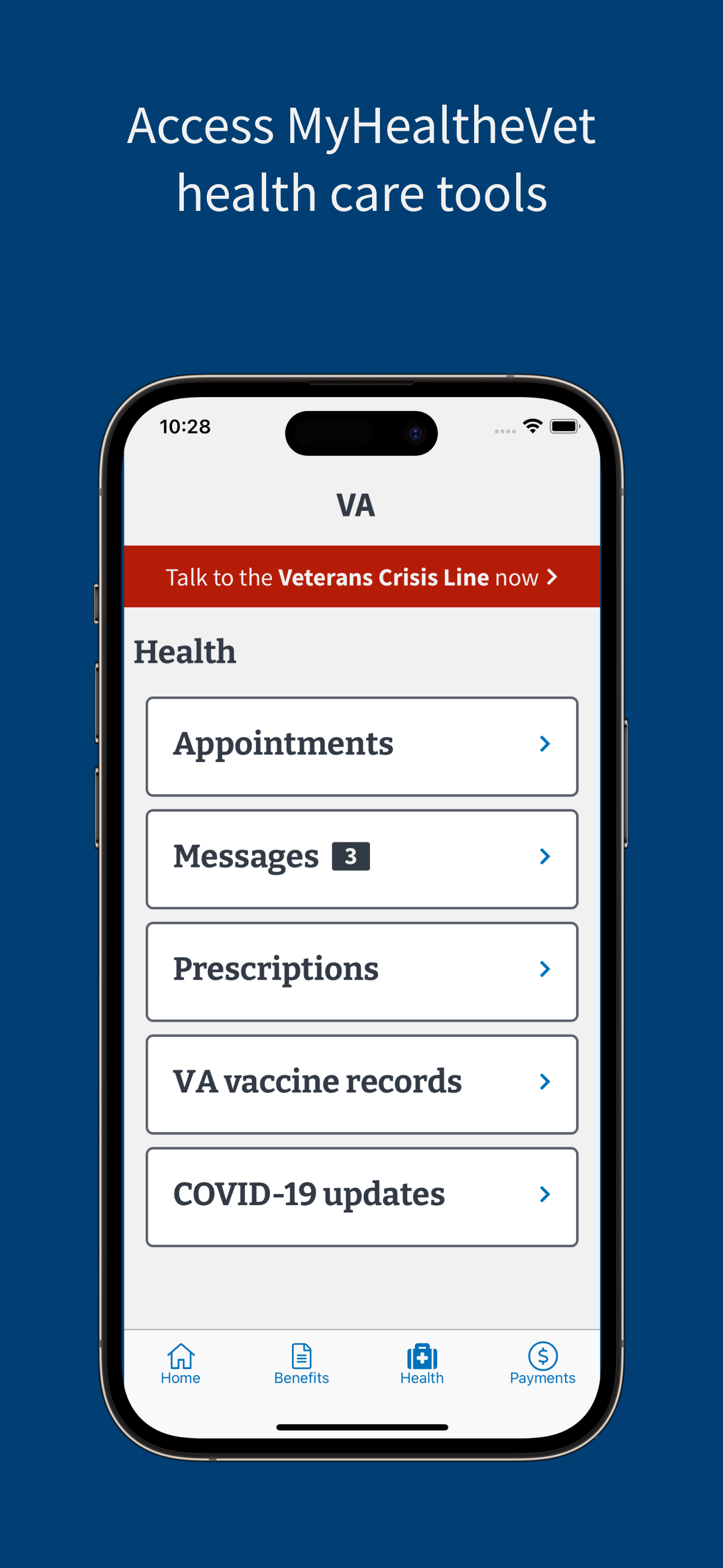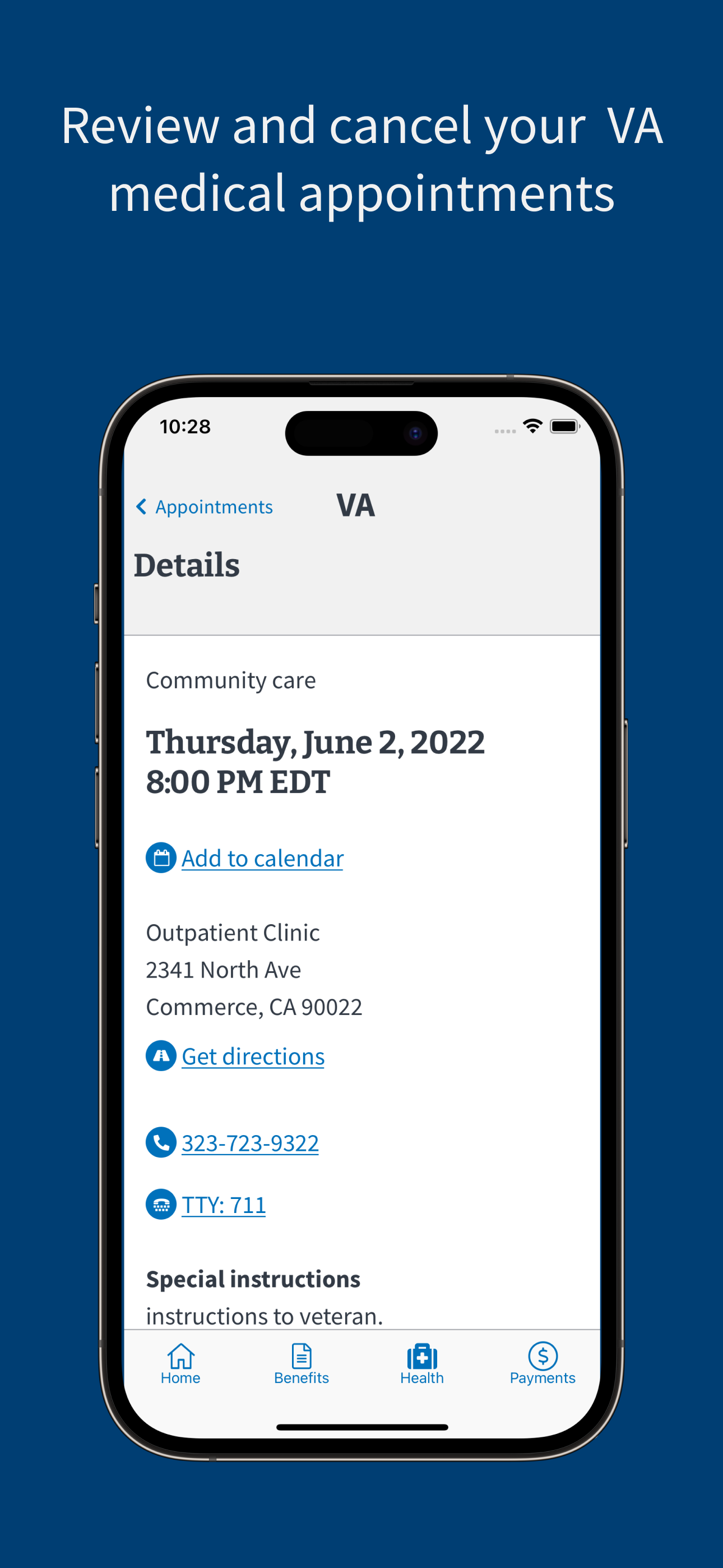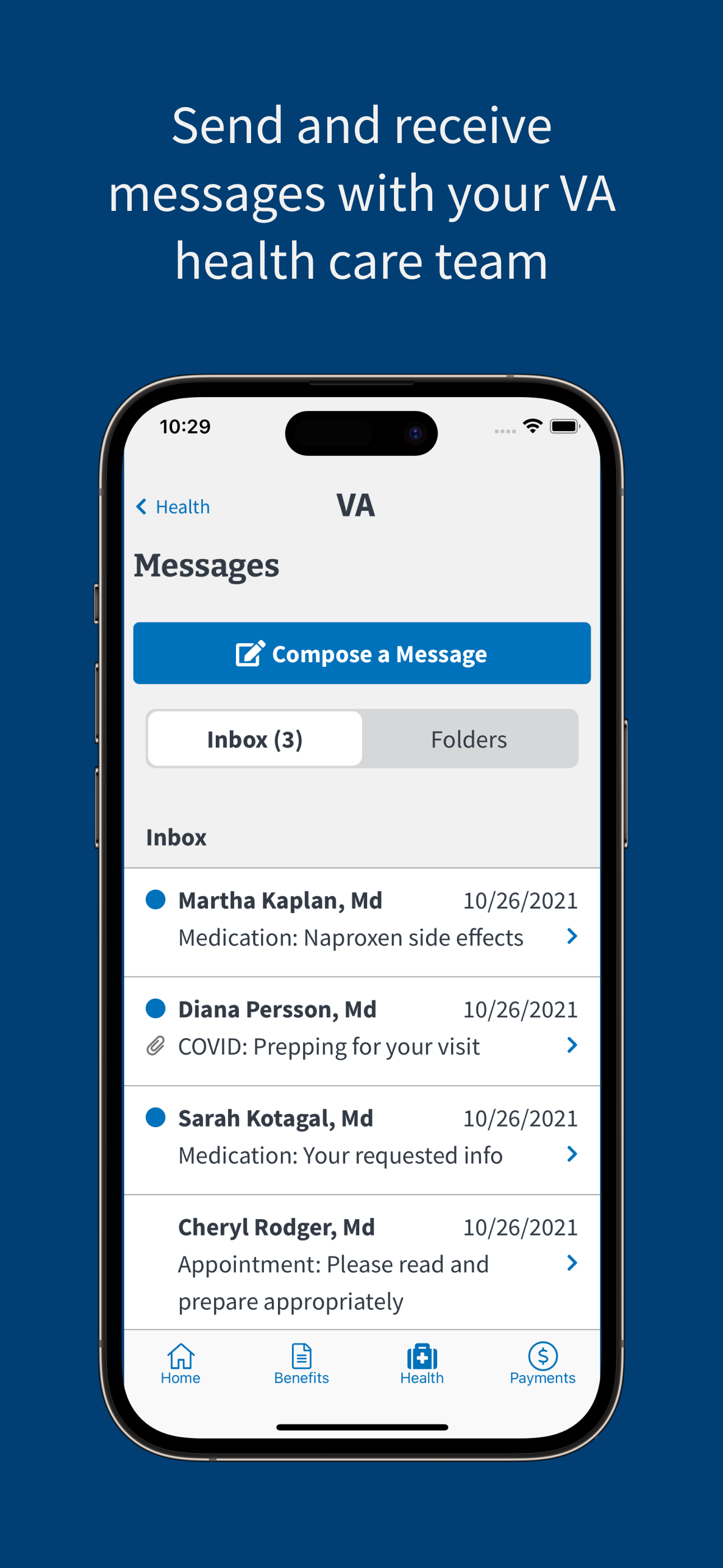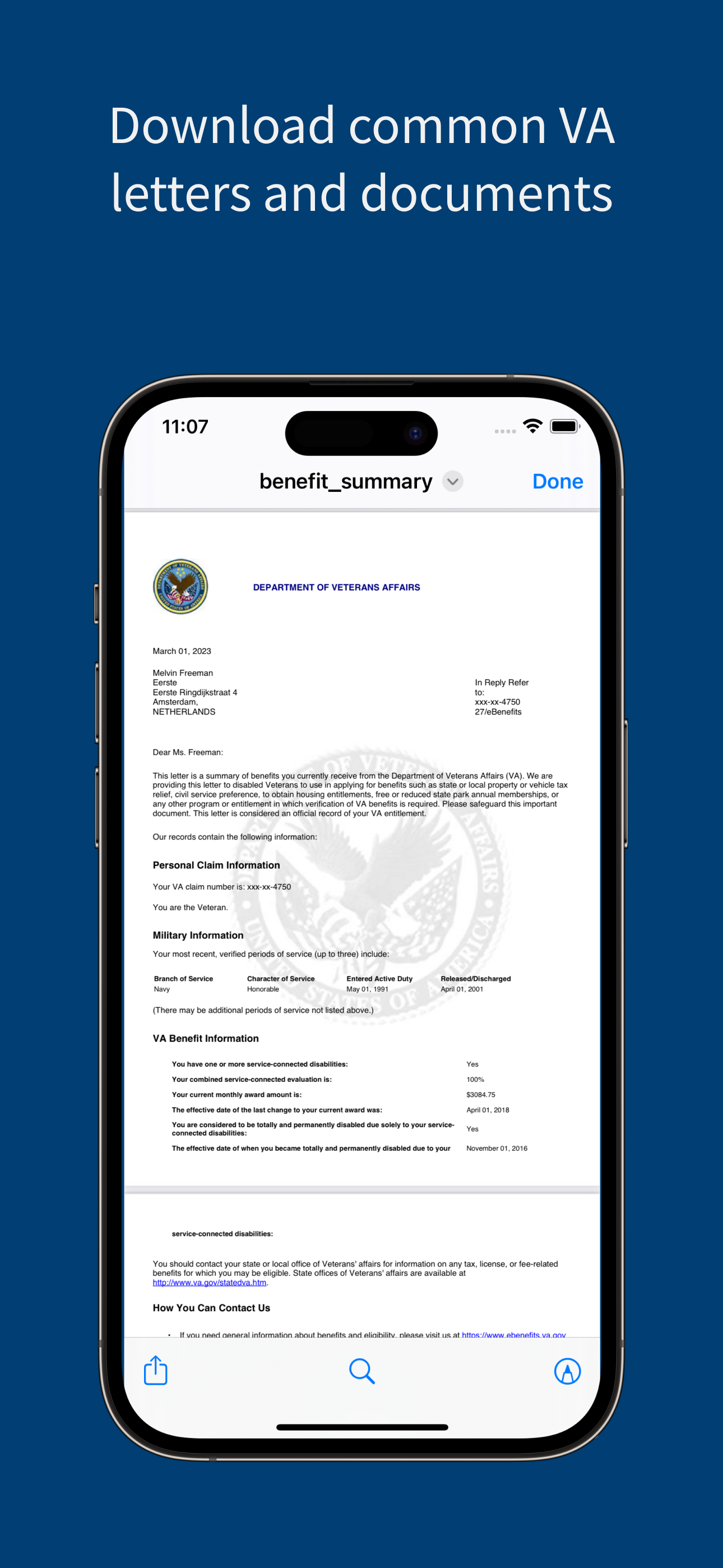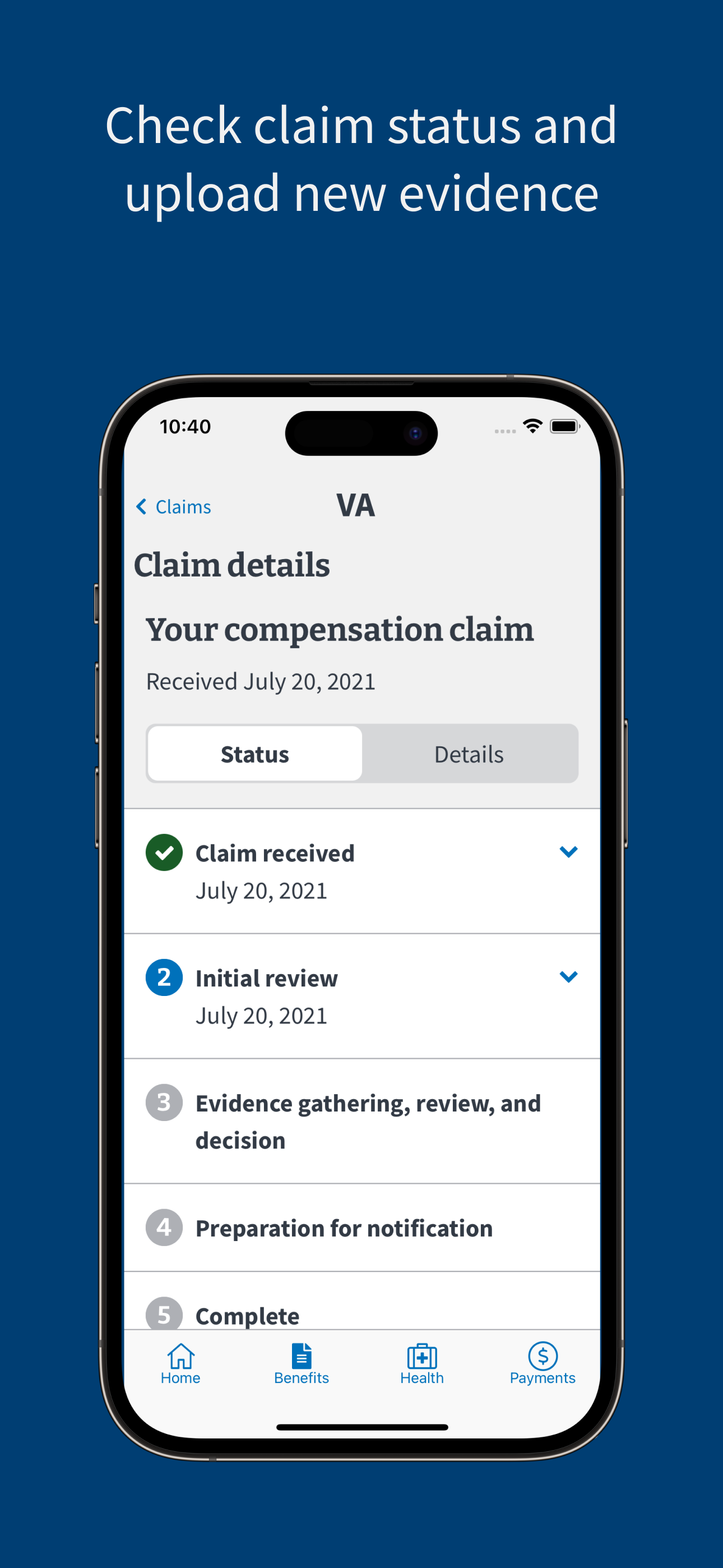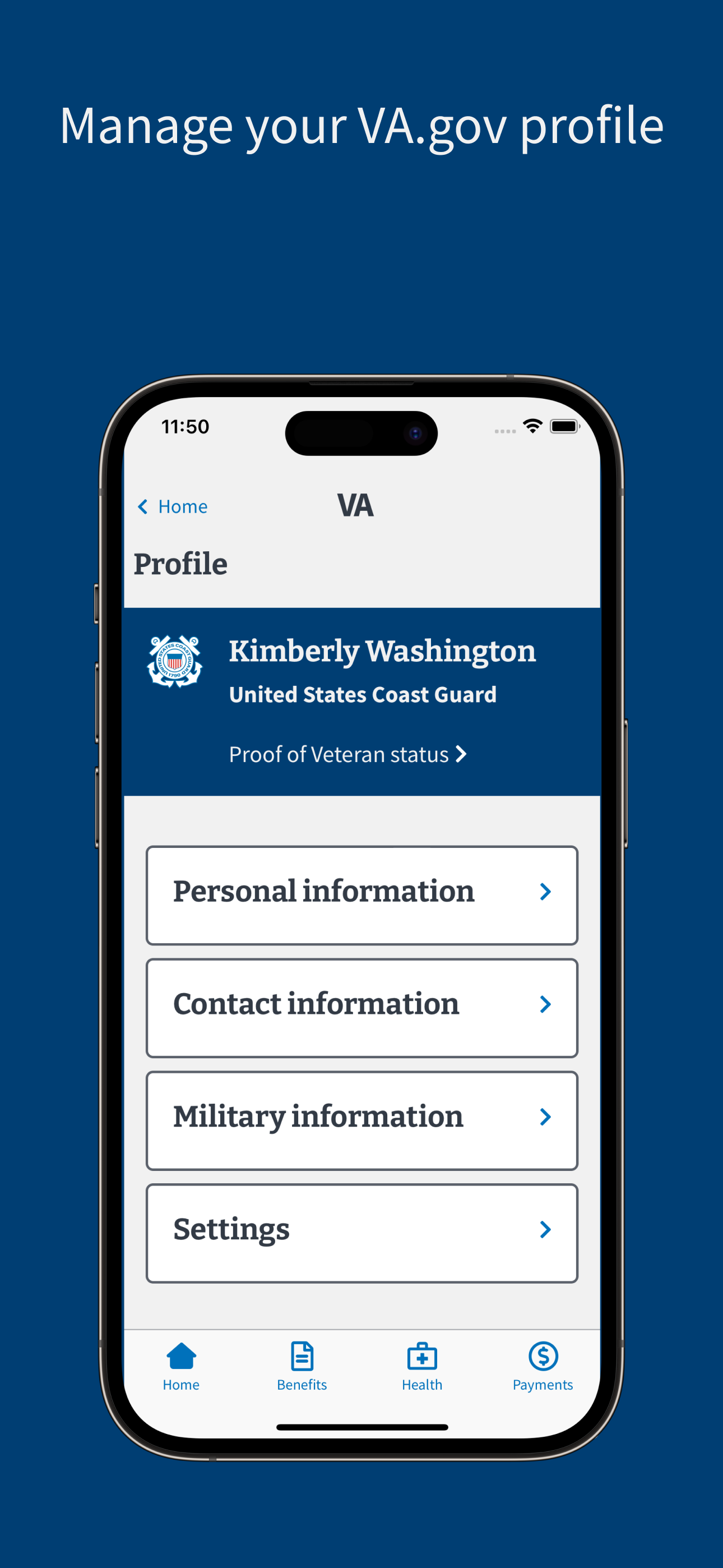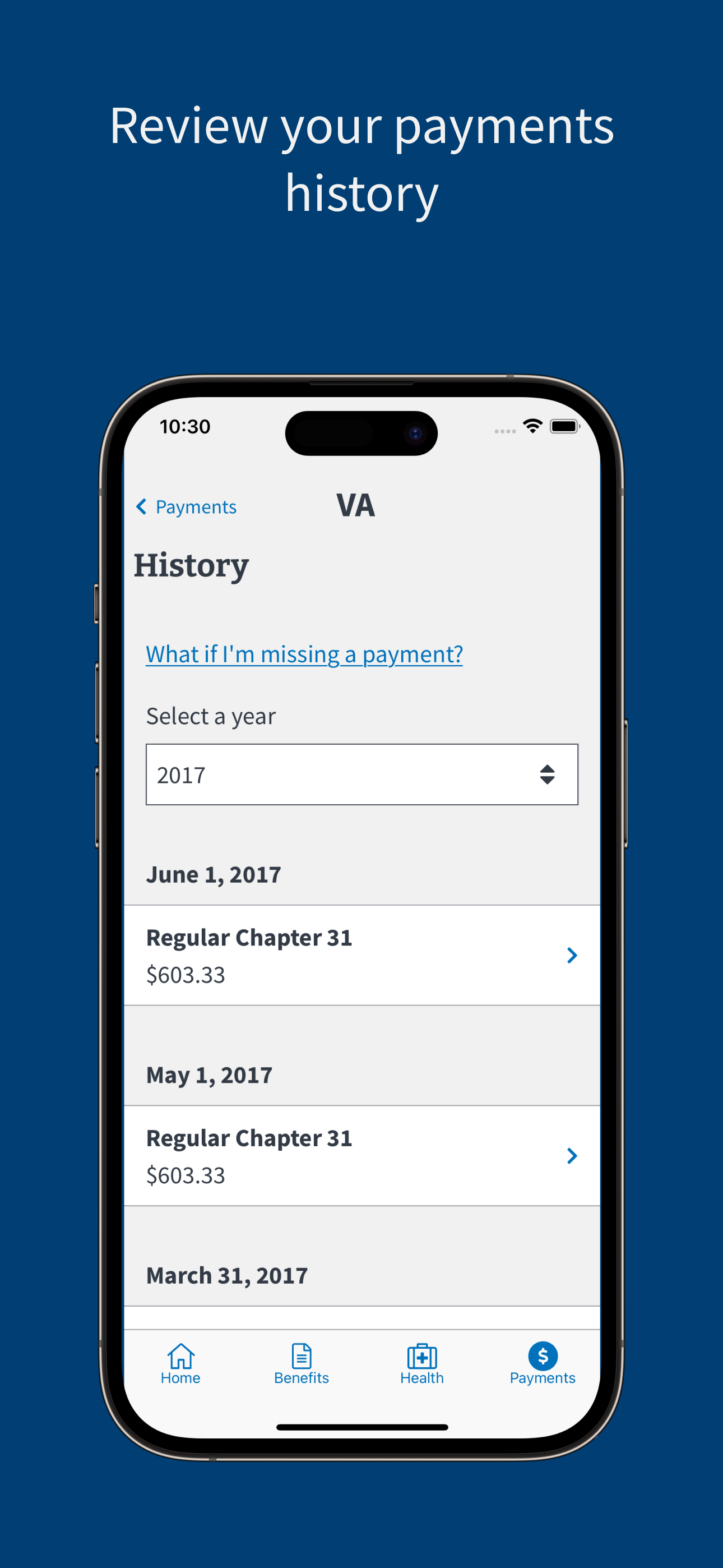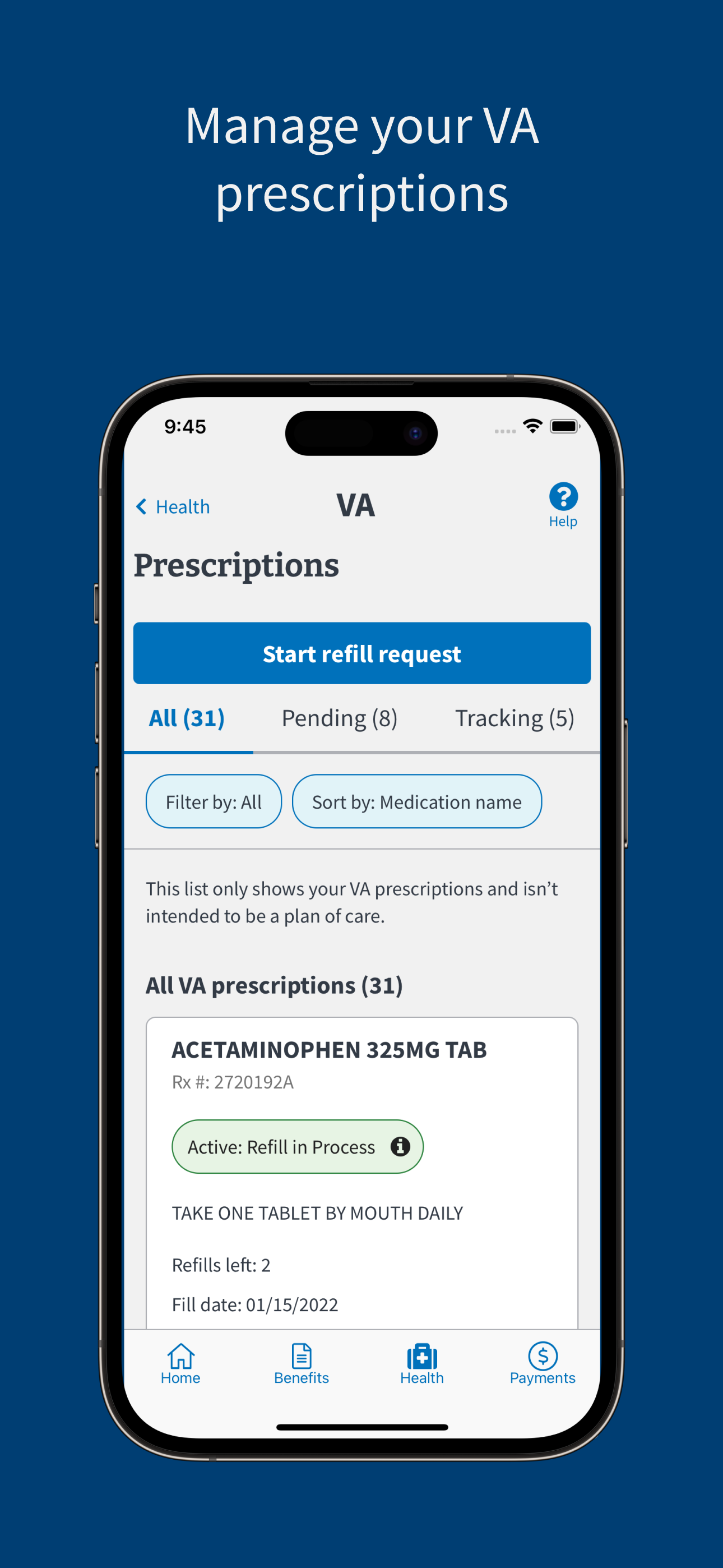 Introduction
With the official VA Health and Benefits mobile app, you can manage your VA health care, benefits, and payments from your mobile phone or tablet.
Features
Watch our YouTube playlist of three short videos about the top features of the mobile app. Veterans share stories on how they're using and benefiting from the VA Health and Benefits mobile app and the top features: Feature Highlights: VA Health and Benefits Mobile App.
Biometric sign-in
Use your phone's built-in security features—like fingerprint and face recognition—to securely access your information.
Health care tools
Refill and track your VA prescriptions
Send and receive secure messages from your VA health care team
Review appointments and add them to your calendar
Get your records for VA vaccines, such as COVID-19
Benefits tools
Check your disability rating
Review your claim or appeal status
Submit evidence for your claim or appeal
Download common VA letters
Payments tools
Review payments we've sent you
Update your direct deposit information
Facility locator
Find VA facilities and services near you
Veterans Crisis Line
Get quick access to the VA Crisis Line
Proof of Veteran status
Show proof of your Veteran status
Downloadable Training Materials
Provide App Feedback