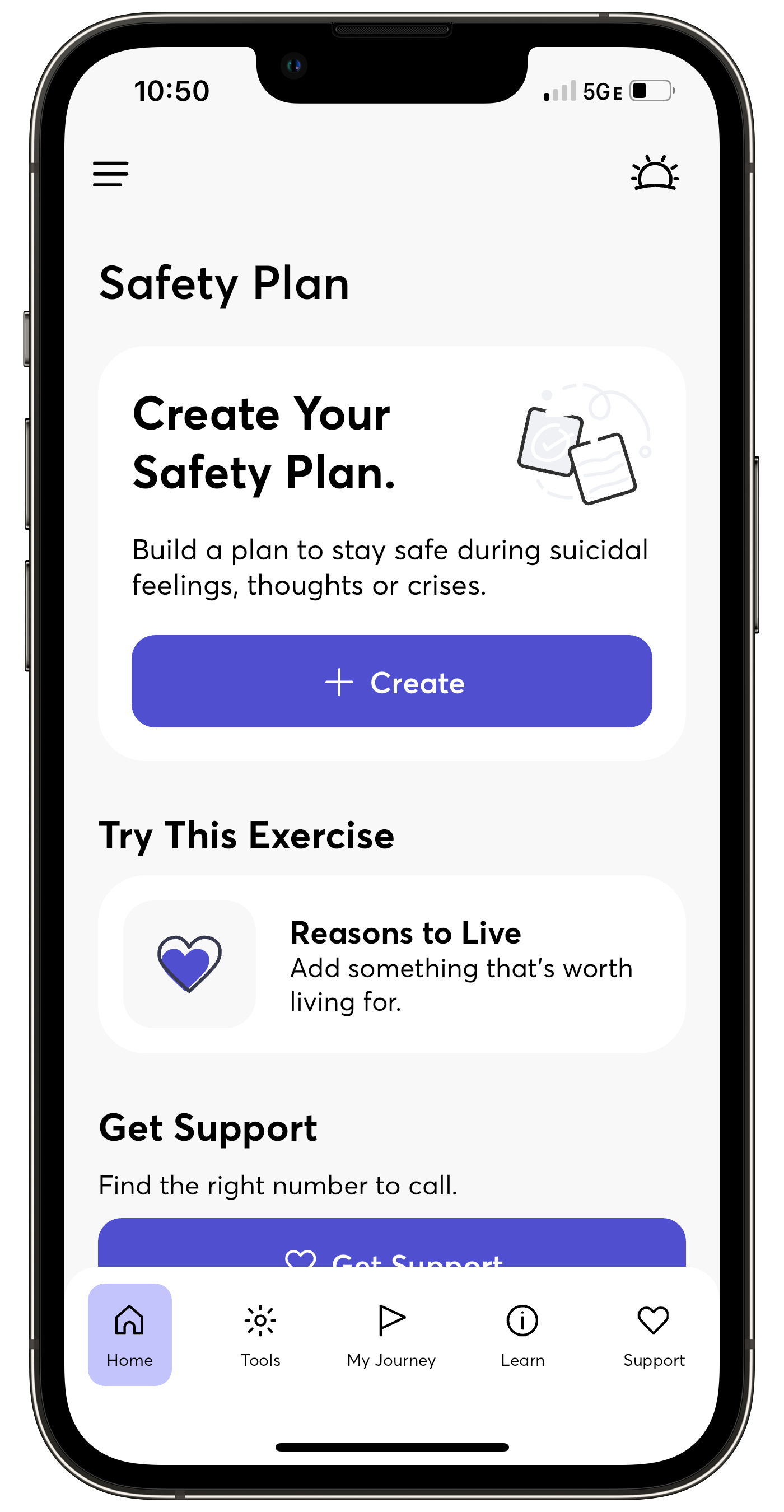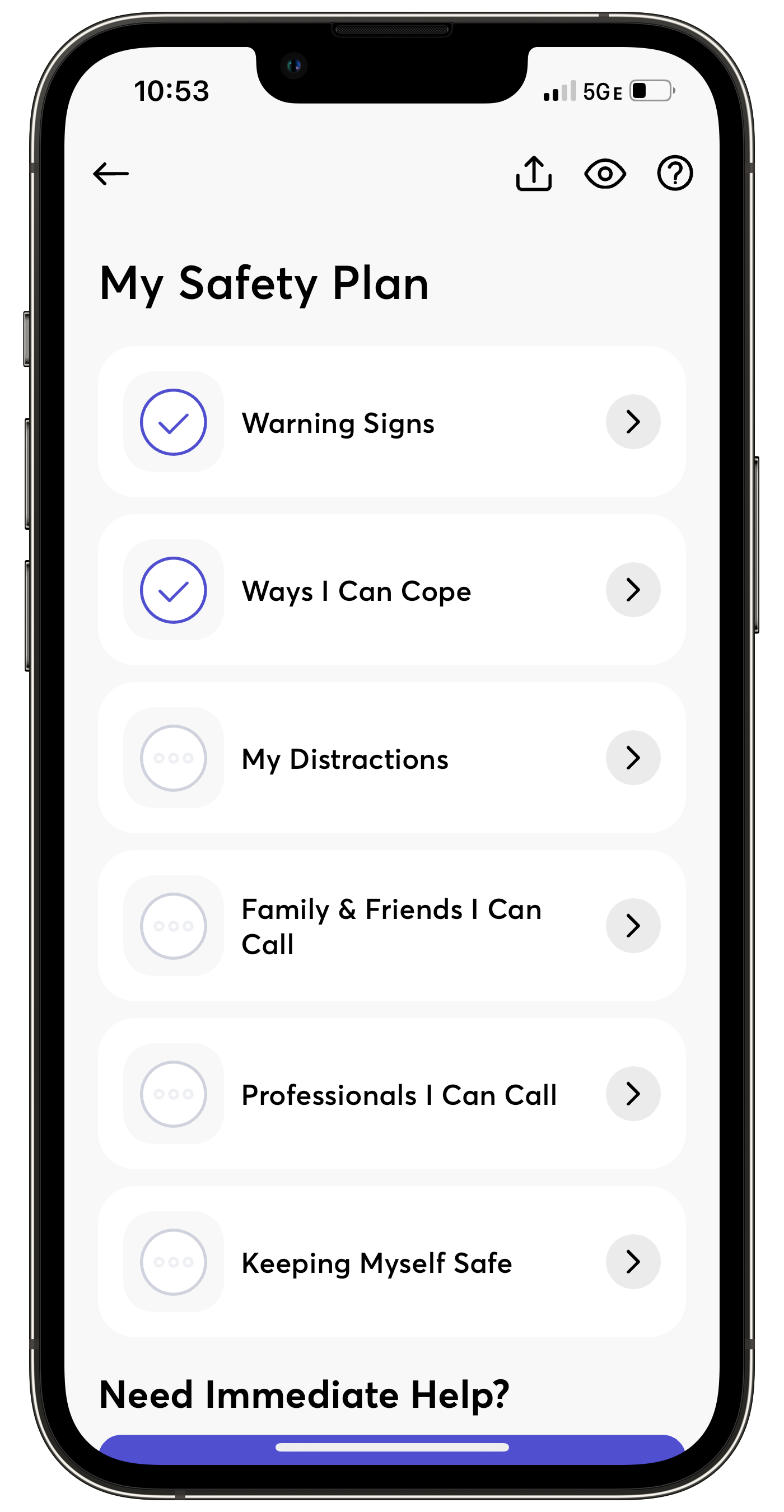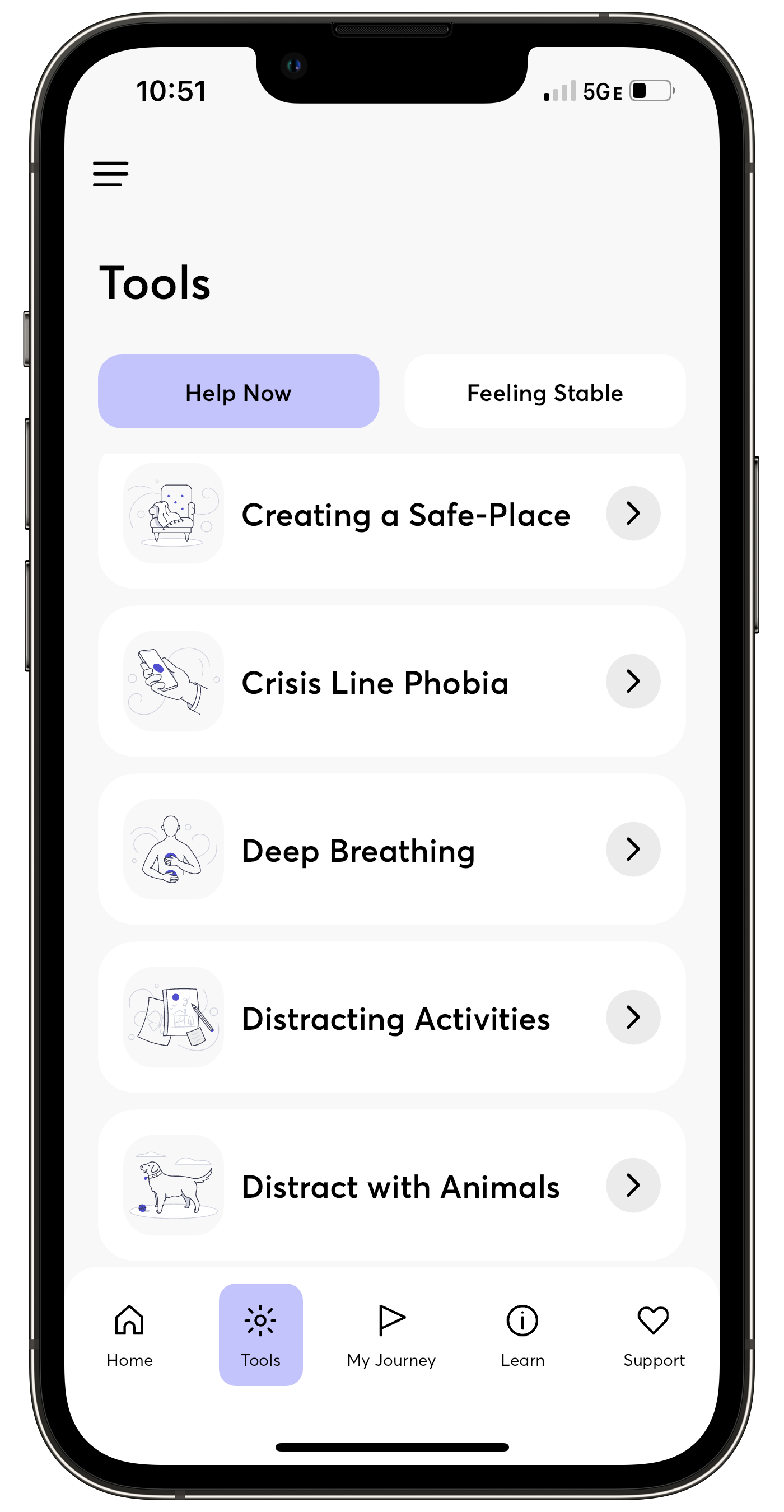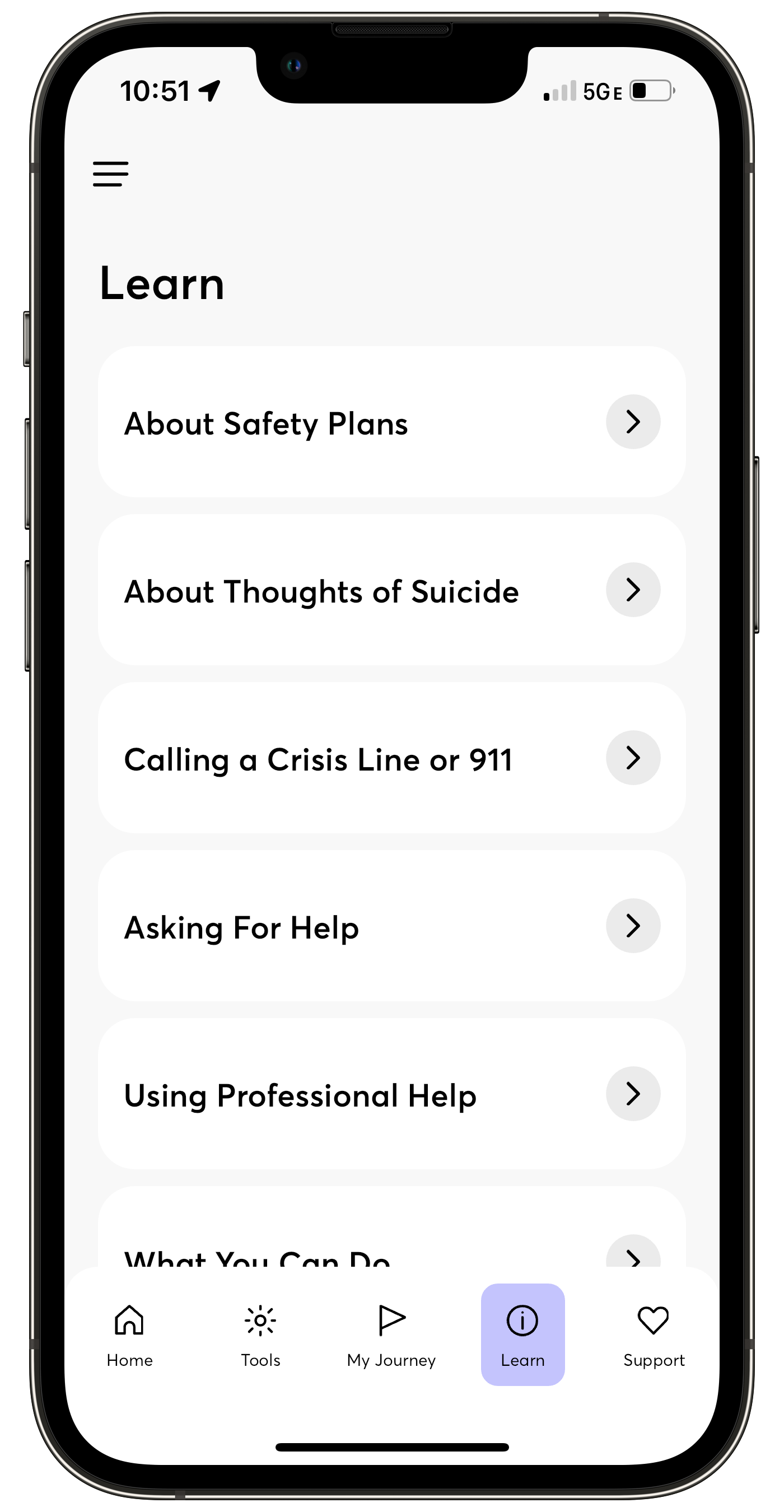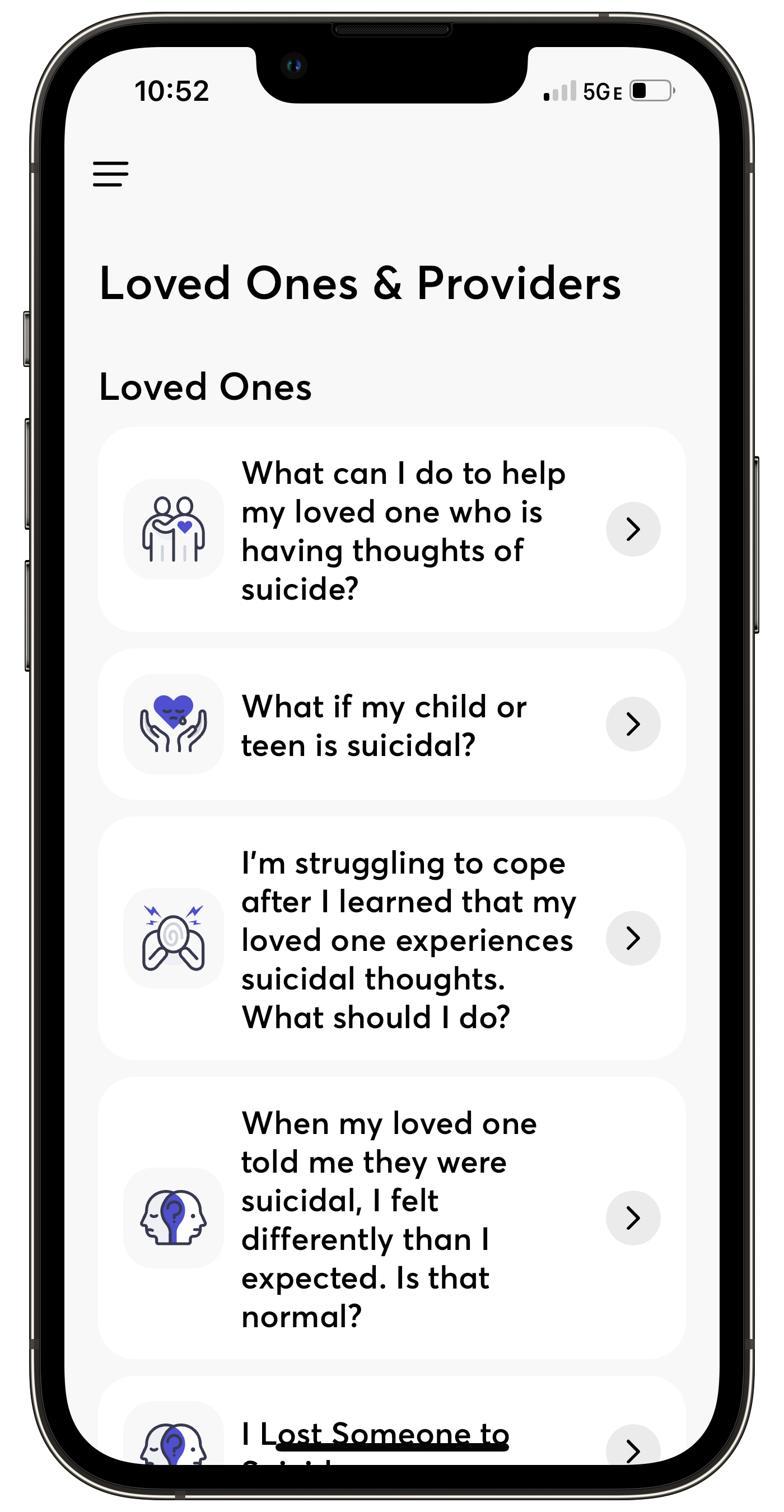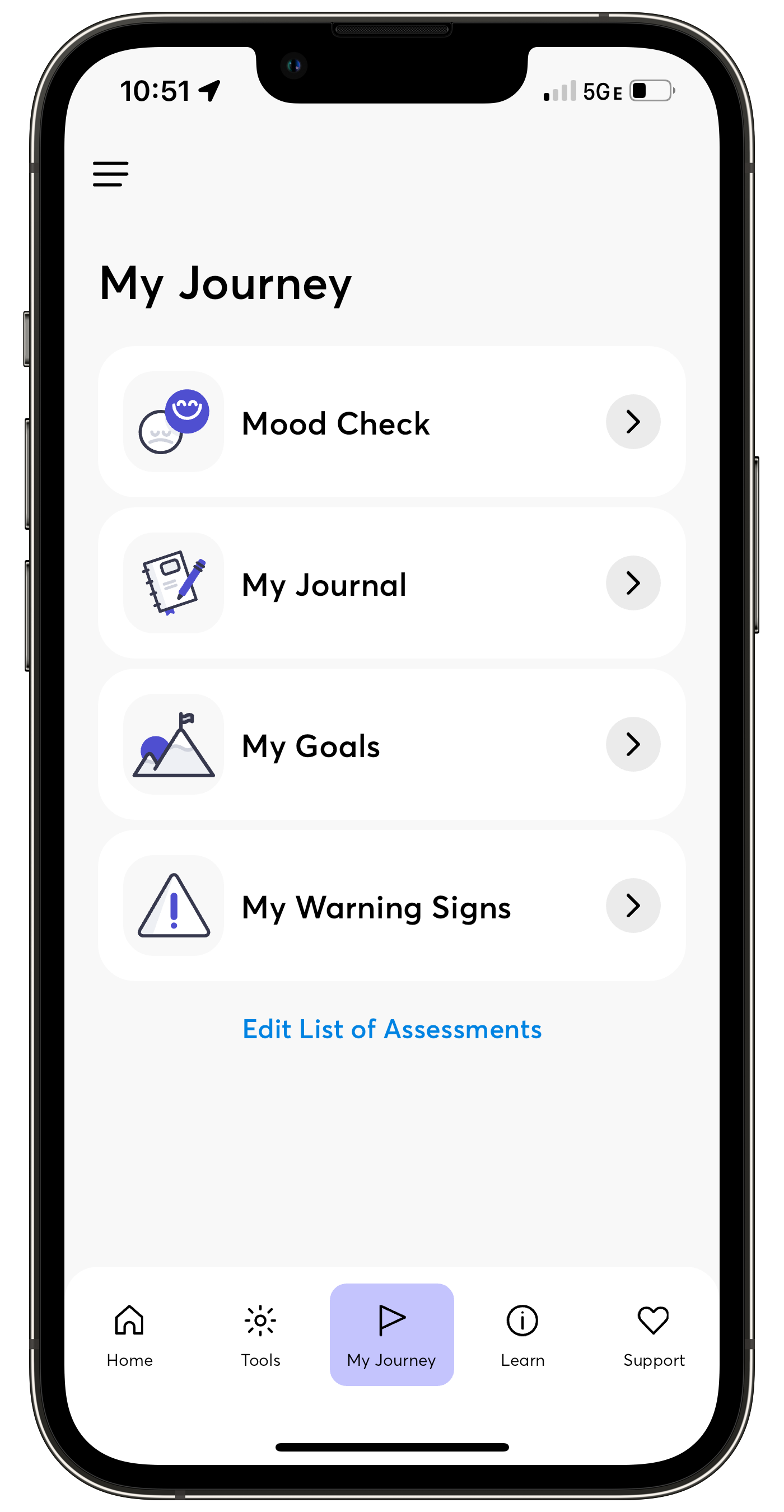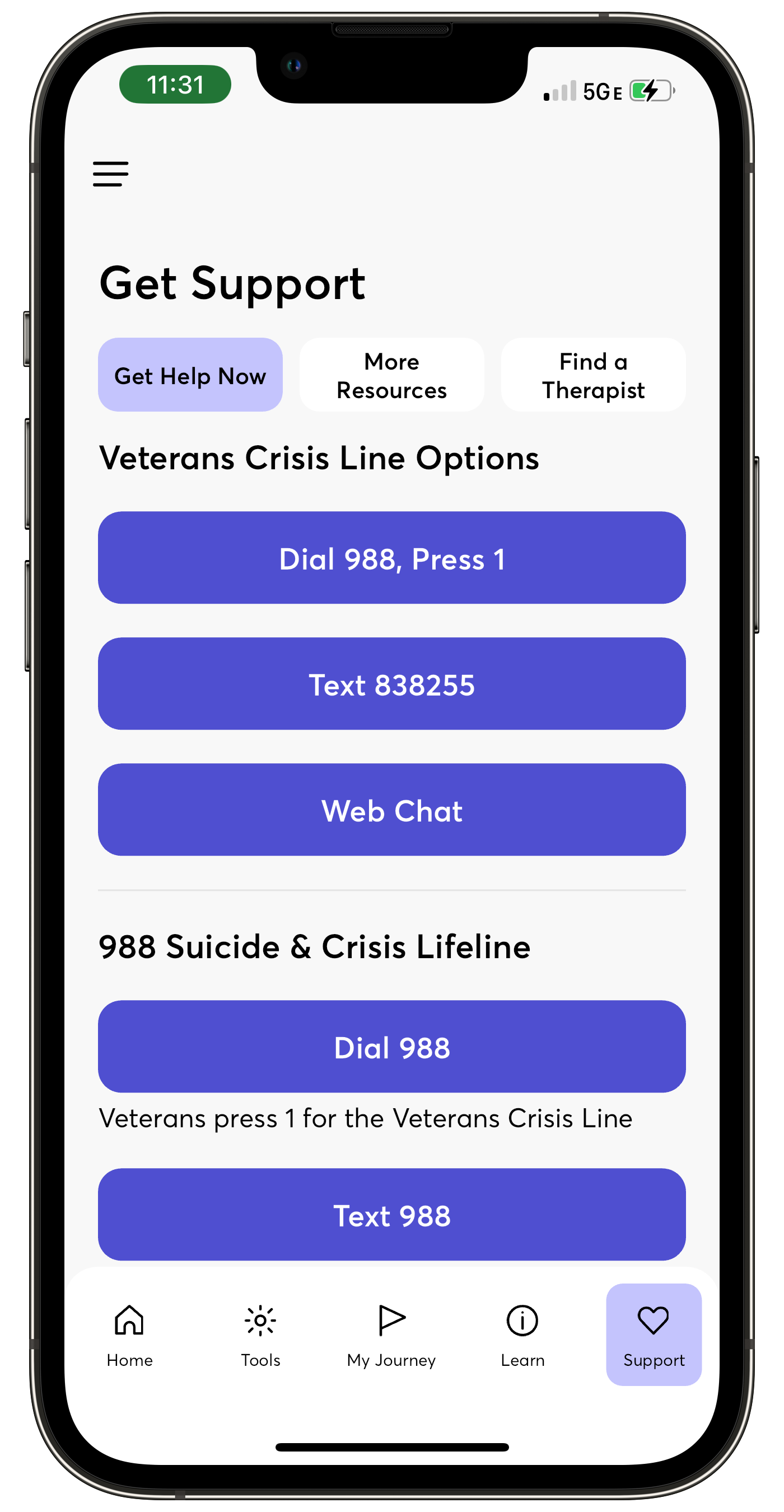 Introduction
The Safety Plan app is for anyone who has experienced suicidal thoughts. The app helps you identify personal coping strategies and sources of support – giving suicidal thoughts time to decrease and become more manageable.
There are six steps to creating your Safety Plan. It is important to create your Safety Plan when you're not in distress, so you can think clearly and have time to complete the steps.
Step 1: Warning Signs (that I may be headed towards a crisis)
Step 2: Ways I Can Cope (on my own)
Step 3: My Distractions (places I can go, and people I can call)
Step 4: Friends and Family I Can Call (for support)
Step 5: Professionals I Can Call (in times of crisis)
Step 6: Keeping Myself Safe (by limiting my access to dangerous objects)
Once you create your Safety Plan, you can identify your reasons to live and explore more tools to help you cope.
Note: While the Safety Plan app can be used on its own, creating your plan with a mental health provider can be helpful. Safety Plan is not intended to replace professional care.
Features
With Safety Plan you can:
Create a custom step-by-step action plan to keep yourself safe during a crisis
Make a list of your own personal reasons to live (and add photo and video reminders!)
Try different coping strategies when you feel like you're heading towards a crisis
Access crisis support resources, like the Veterans Crisis Line
Track your mood and other mental health symptoms
Set personal goals and track your progress
During a crisis, it can be hard to think clearly. If you ever experience suicidal thoughts, having a Safety Plan can help keep you safe.
Provide App Feedback