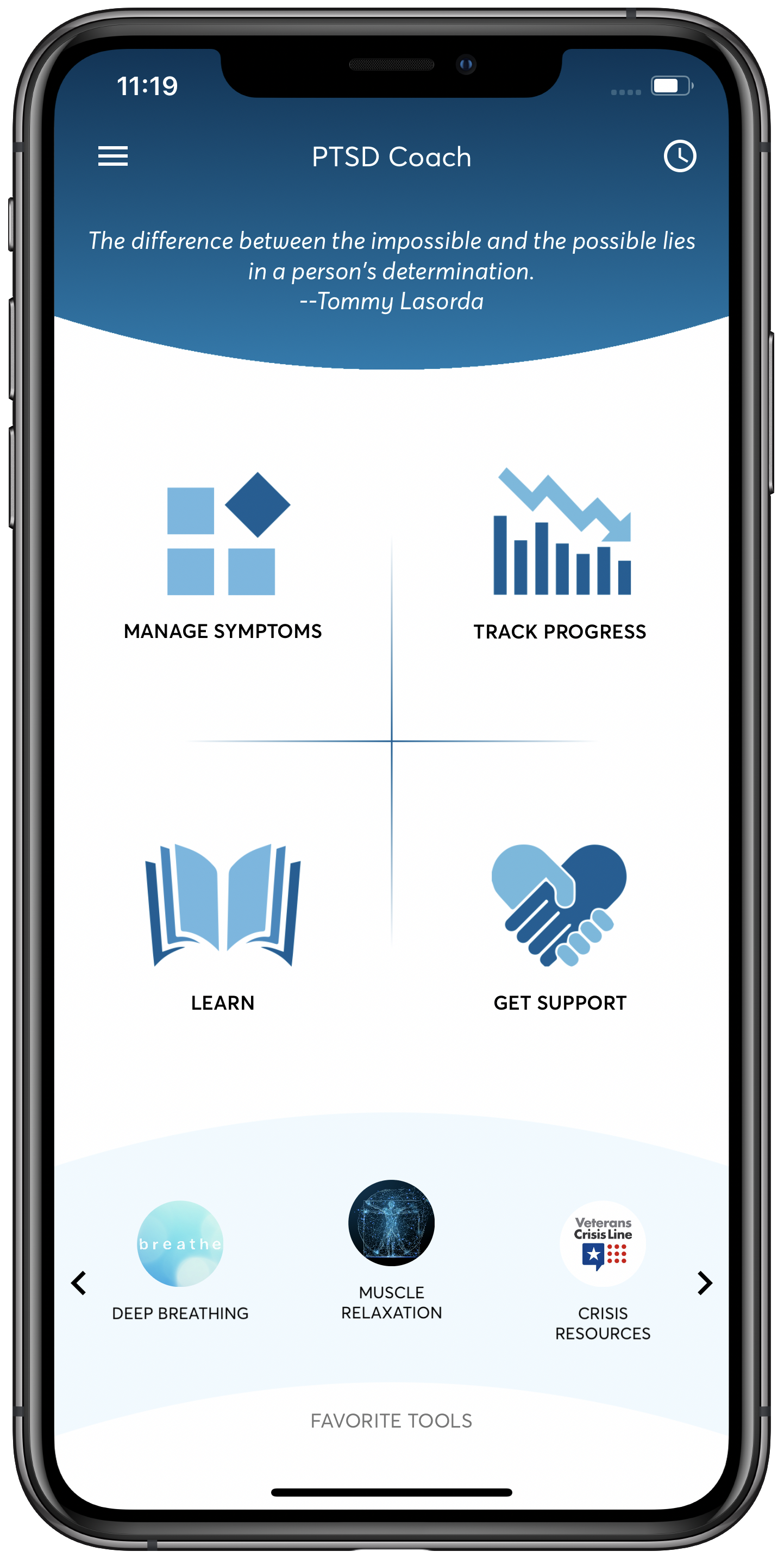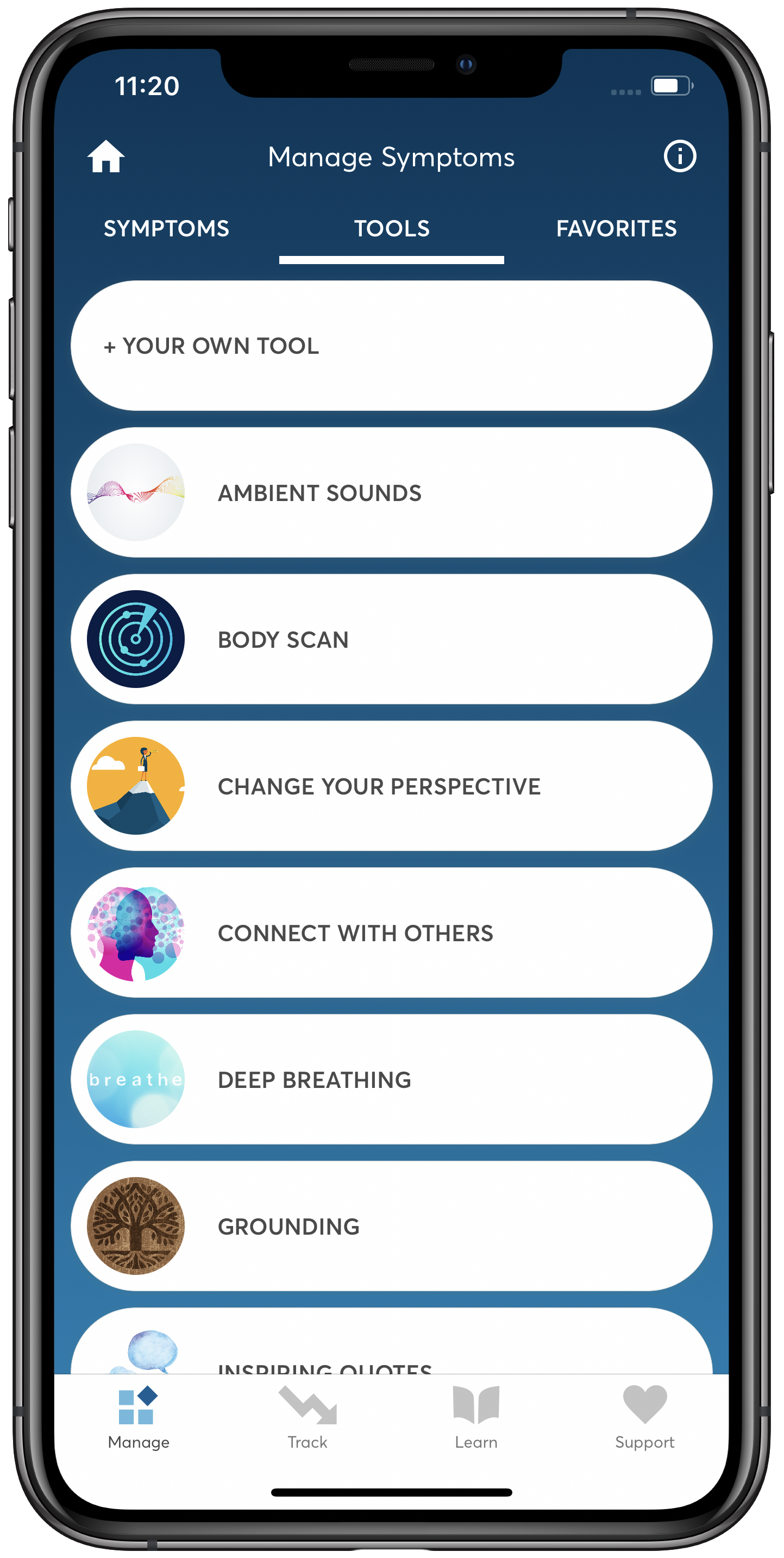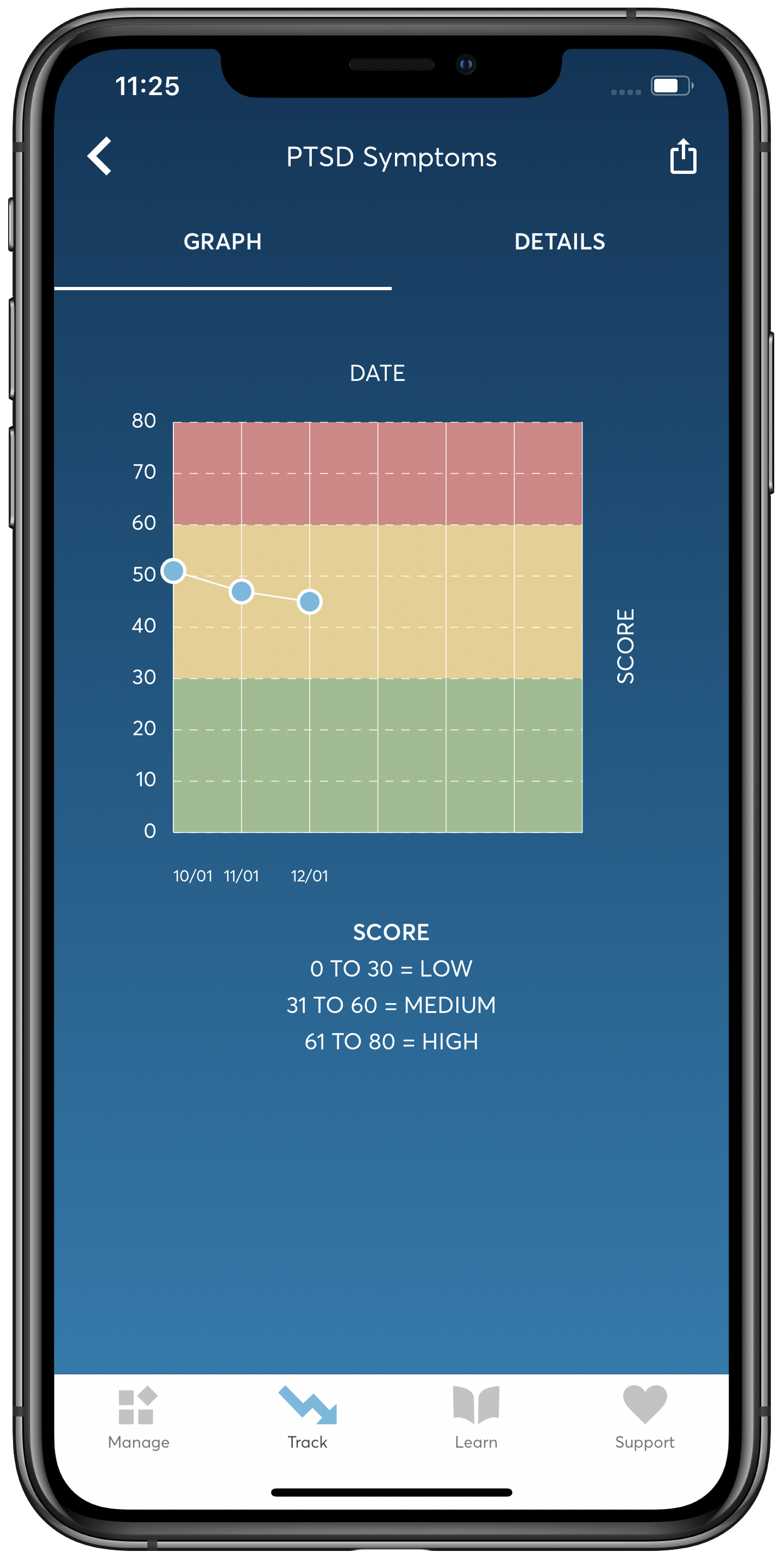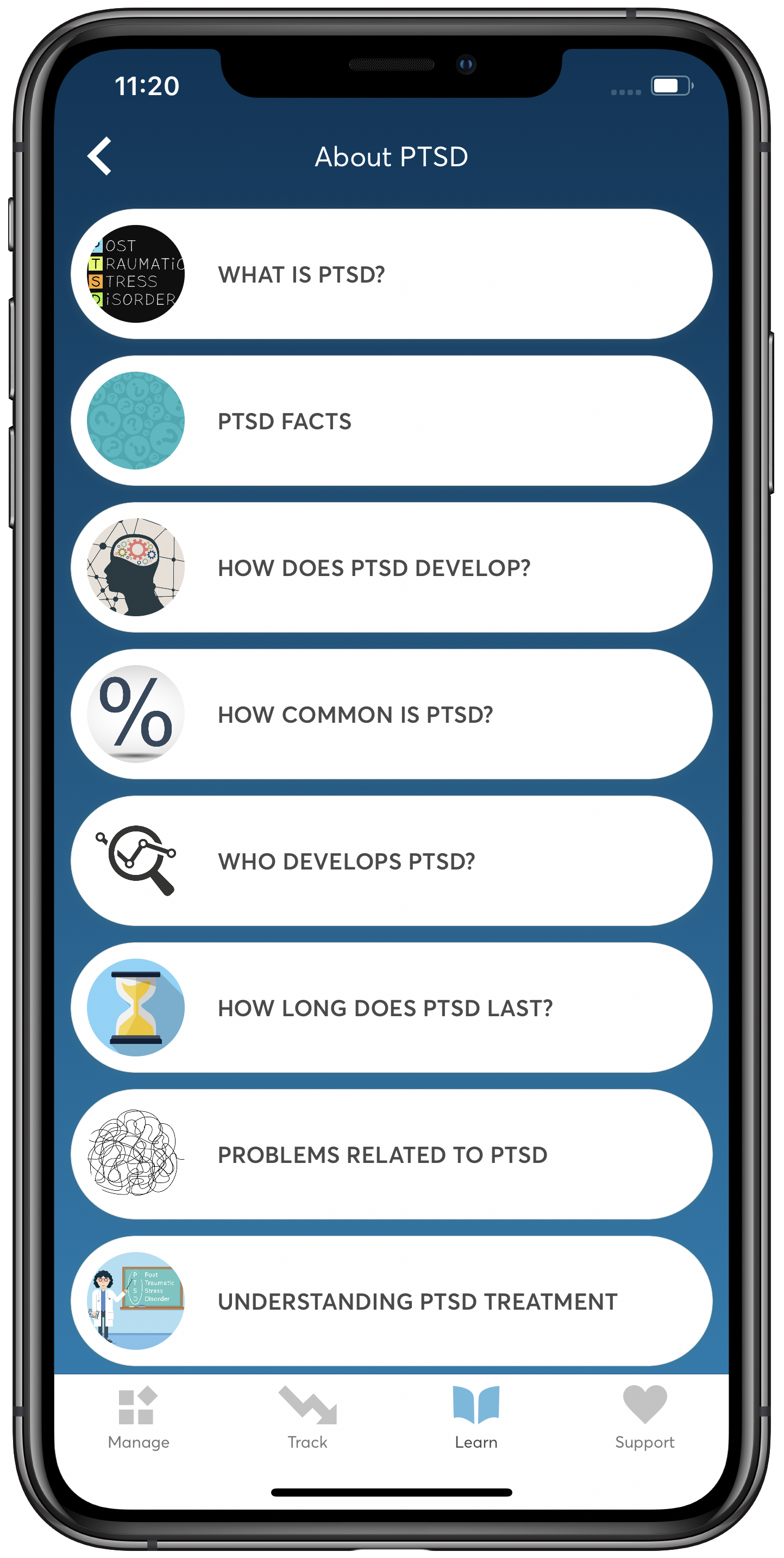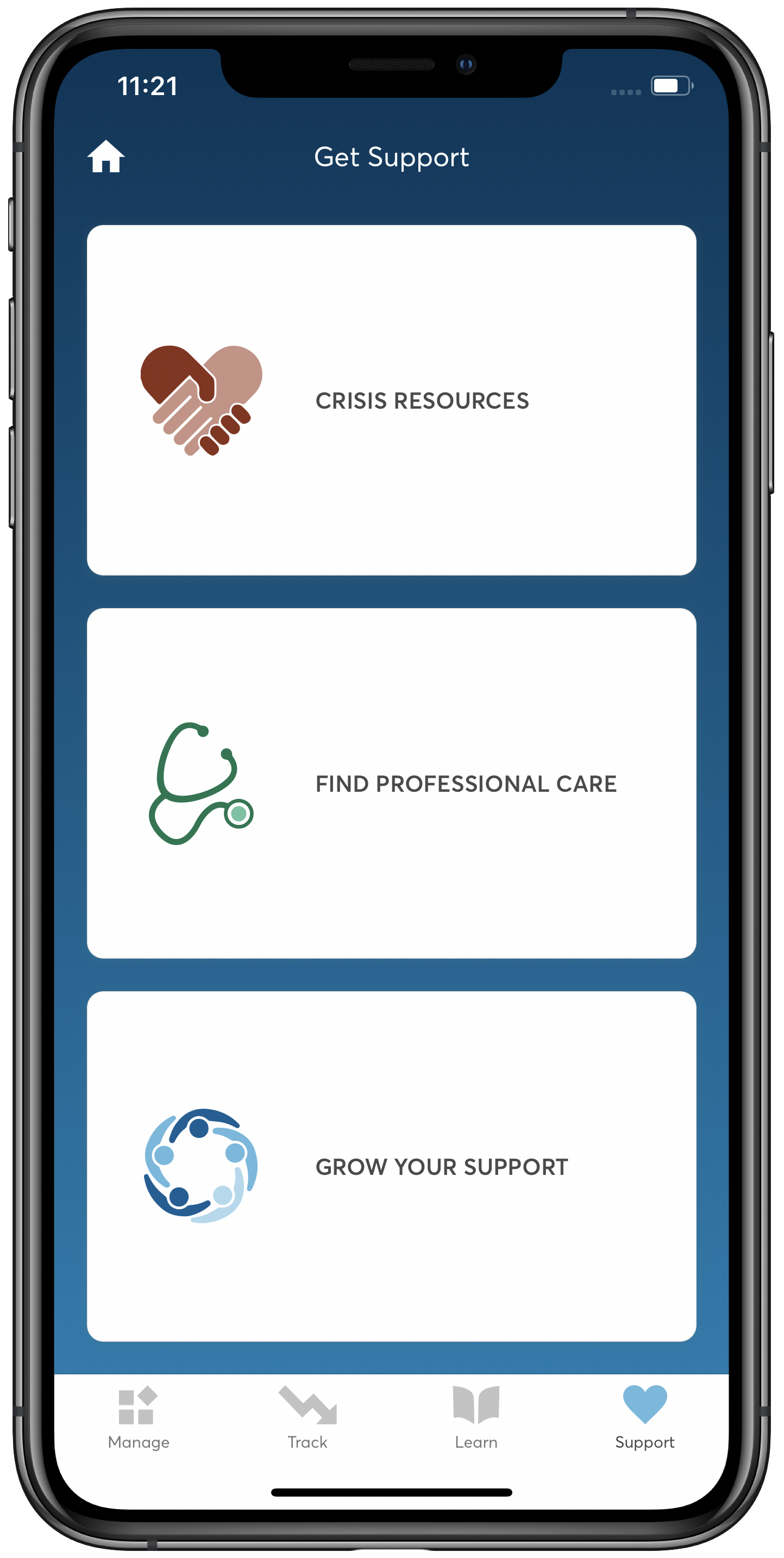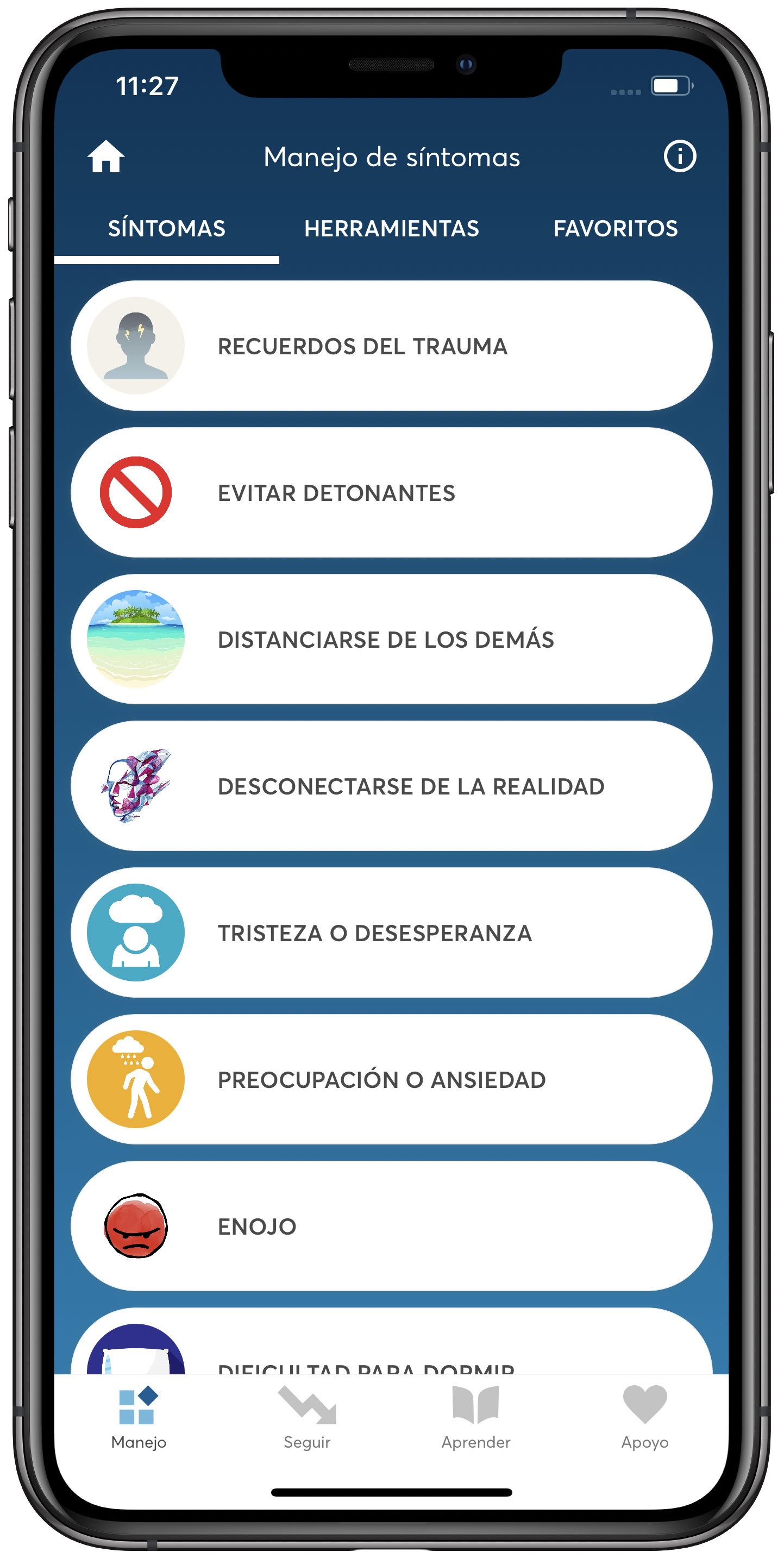 Introduction
The PTSD Coach app was designed for Veterans experiencing symptoms of PTSD. You do not have to be in treatment for PTSD to use this app, but it is not a replacement for therapy.
PTSD Coach is available in English and Spanish.
PTSD Coach and PTSD Coach Online were created by VA's National Center for PTSD and the U.S. Department of Defense's National Center for Telehealth & Technology.
Features
Reliable information on PTSD and treatments that work

Tools for screening and tracking your symptoms

Convenient, easy-to-use tools to help you handle stress symptoms

Direct links to support and help
Tools include guided relaxation exercises, soothing sounds and images, relationship tips, and more. You can customize these tools and integrate your contacts, music, and photos.
PTSD Coach Online
If you do not have a smartphone but have a computer with internet access, try PTSD Coach Online. The online version includes additional tools and videos for problem-solving and setting and understanding your goals.
For best results with PTSD Coach Online, use Google Chrome.
Provide App Feedback