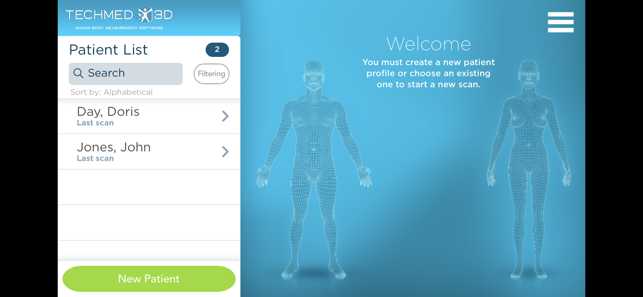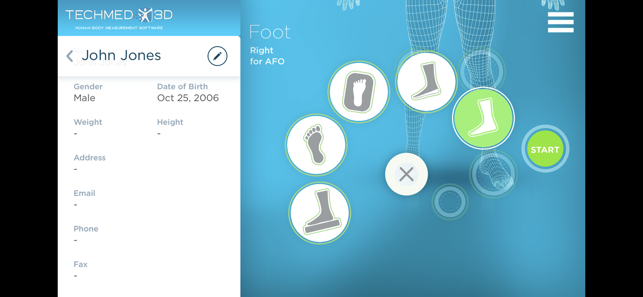 Introduction
The 3DsizeME App is a portable, versatile and easy to use solution for human body 3D digitalization utilizing an iPad and additional structure scanner. Practitioners and Physicians can perform a scan on the patient quickly, remotely and contactless utilizing the digital interfaces. The resulting scans, once imported into MSoft, can be used with any vendor that also uses the app, and there are several vendors that employ this technology to fabricate the custom devices quickly and accurately. Employing the 3DsizeME app, you are able to scan every body part and fabricate custom Prosthetics, Orthotics and Pedorthic devices from any vendor that uses MSoft.
NOTE: This is a third-party app and is not maintained by VA but is sponsored by the Office of Connected Care in Patient Care Services.
Features
Uses 3DsizeME app combined to the Structure Sensor with an iPad or iPhone to scan any body parts.
Allows the user to send scans to the Vendor they chose.
Simple and easy process for custom Prosthetics, Orthotics and Pedorthic devices.
No need for plaster cast or impression boxes, just send the scan of the body part.
No more deformed casts or ruined impression boxes due to shipping.
Reduces turnaround time between 3-14 days depending on device.
Automatically collects measurement details.
Help
For help with this app, contact the Third-Party Developer (VA Subscription) at:
Call: 877-470-5947
Hours: Monday to Friday, 8AM - 8PM EST