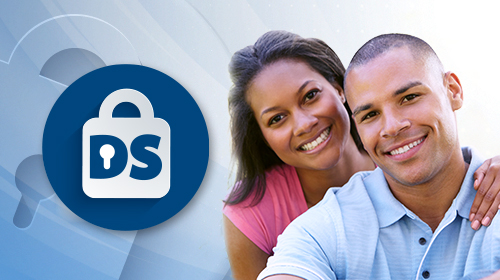 DS Logon is a secure ID that allows you to log in to multiple VA and DoD websites and apps using a single username and password. A DS Logon Level 1 (Basic) Account provides access to some features on some websites. A DS Logon Level 2 (Premium) Account is required before you can view personal information in VA and DoD systems. Any VA App that connects to VA's Electronic Health Record (EHR) requires a DS Logon Level 2 Account.
DS Logon Accounts are available for Servicemembers, Veterans and Caregivers. If you do not have a DS Logon, or you are not sure, you can register, verify or update your DS Logon Account at the DoD DS Logon Access Center. To find out more, watch the How to Get a DS Logon video to learn how to register for a Level 2 eBenefits/DS Logon account or access the DS Logon Education App.
For your security, the process for acquiring a DS Logon Level 2 Account requires your identity to be authenticated through a process called Remote Proofing. During the online Remote Proofing process, you will be asked questions such as where you attend school, where you lived previously and cars that you have owned in the past. This information is a security precaution needed to verify your identity.
For additional information on the Remote Proofing process and answers to other Frequently Asked Questions, visit the My Access Center DS Logon Quick Guide.
NOTE Even if you have a My HealtheVet Premium Account, you will still need to register for a DS Logon Level 2 Account to access any VA App that links to your VA electronic health record.
To learn the benefits of using a DS Logon, review the following webinar: